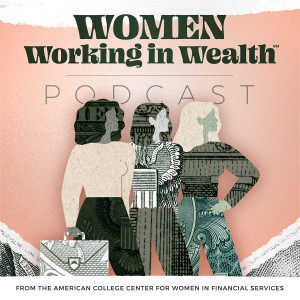 Wednesday Jun 15, 2022
Ep. 7: Diversity and Inclusion in Financial Services with Sloane Ortel
In this special episode, host Lindsey Lewis, CFP®, ChFC® is joined by Sloane Ortel, founder of Invest Vegan, for a Pride Month-focused conversation on the unique challenges of working as a trans person in financial services and how financial professionals can promote investing meaningfully, and successfully, in ways that speak to clients' values.
Sloane Ortel is the founder of Invest Vegan, an ethics-first registered investment advisor (RIA) that manages distinctive discretionary portfolios of public equities on behalf of aligned individuals and institutions. She is also a co-host of Free Money, a podcast that aims to help investors break free from the shackles of short-term thinking. Before establishing her own firm, she joined CFA Institute's staff as a sophomore at Fordham University and spent close to a decade helping the organization's community of 170,000+ investment professionals adapt to a changing global landscape as a collaborator, curator, and commentator.
You can also find Sloane and Invest Vegan on YouTube.